ACRES USA Eco-Ag Conference & Trade Show
November 27, 2020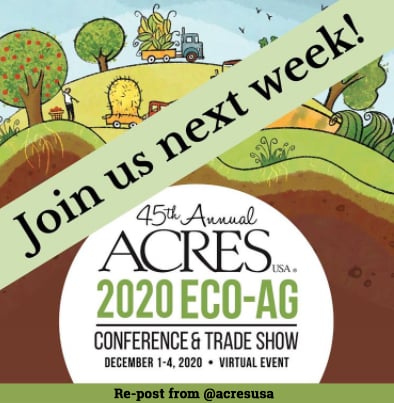 Come find Eat From Farms in the exhibitor hall at the virtual ACRES Eco-Ag Conference, December 1-4!
https://events.acresusa.com/e/acres-2020
We'll be sharing our Eat From Farms platform as an exhibitor, and looking forward to meeting farmers and making connections!
Plus... if you attended the 2020 ACRES Eco-Ag conference and you sign up with Eat From Farms, your first month is free!
As always, contact us any time.
Let's work together -
George & Alix