The most affordable farm store platform available!



With no setup fees, no renewal fees, no percentage commission,




and only a small monthly fee

you can get started with Eat From Farms right away!

"Loving EFF so much!  Thank you for making an online sale platform that is EASY and AFFORDABLE for tiny farms like ours."
Amy - Humble Beginnings Family Farm

LOW MONTHLY RATE -- PAY ONLY FOR WHAT YOU USE
Your net cost is only $15/month
(or less depending on how you configure your account.)
It's the best value you'll find anywhere on the market.

This price includes ALL OF OUR FEATURES
for ANY scale operation!

We don't hold anything back from YOUR SUCCESS!

A MISSING SHOPPING CART =
MISSED SALES!
---
With this pricing structure
there's nothing standing between you and
giving your farm's customers a simple
and easy online shopping experience.
PERSONALIZED SUPPORT IS INCLUDED
Our system is simple and easy to learn and use. 
But give us a call ANY TIME if you need assistance. 518-326-1638
We'll help you in every way we can - no charge, no setup fee!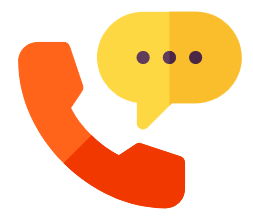 WE WANT YOU TO SUCCEED!



Whether you're an individual farmer, or a market full of vendors looking for group pre-orders, our online system is convenient and affordable.
Opening an EFF account only requres an internet connection and pre-payment of the first 4 months ($60).
Since we're a family business, just like many of our customers, we're able to keep our prices very affordable without compromising the quality or reliability of our software.
---
EFF works seamlessly with your current website...
but many farmers use it as their ONLY website. 
(Where else can you get a professional, mobile-friendly website, hosting services, PLUS an integrated shopping cart system SPECIFICALLY designed for farmers for just $15/month?)
✔️✔️✔️
We also have an EFF referral program!
Refer other farms to us, get a 3 month ($45) credit.
---
LET EFF DO THE WORK FOR YOU
Call us with any questions, any time of day. 
518-326-1638
(no texts, please)
A quick phone conversation with George
can determine how EFF will work best for your farm's needs!
Use our CONTACT FORM any time.

Looking forward to working with you!