FAQ: How do I start selling my farm food online?
December 17, 2020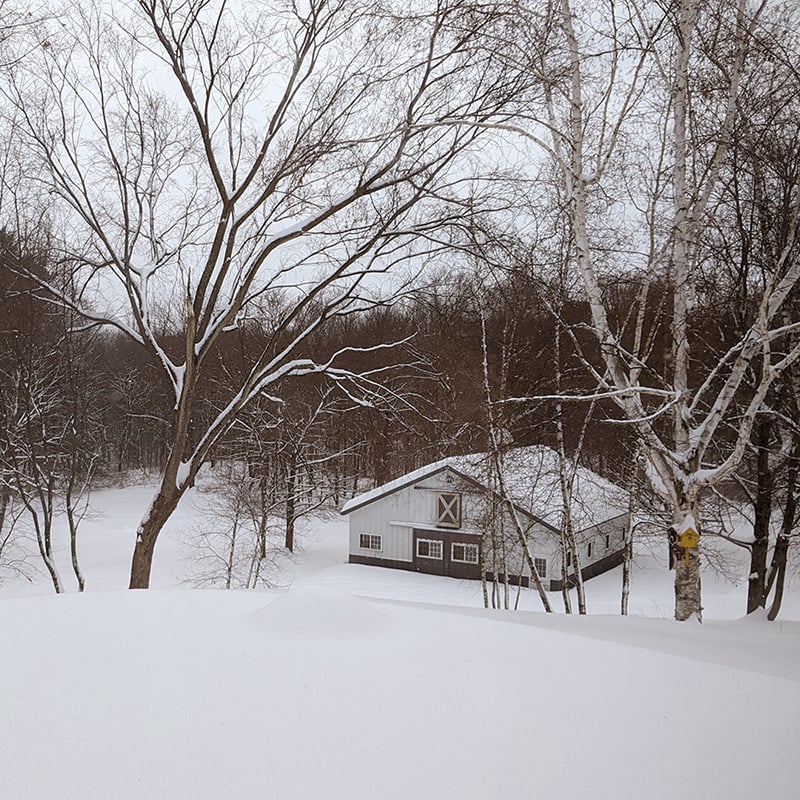 Winter is here in North America! 
Your crops are tucked in... your animals have their winter coats on... it's time to start thinking about how you'll spend your precious winter months... 
This is a great time to look into boosting your retail food sales so you're ready in the spring.  Perhaps you've even typed "how do i start selling my farm food online?" into Google and found a wonderful article by Erica Frenay.  She is an accomplished farmer, educator, writer, and has helped many beginning farmers find their way in this difficult industry.  We've gotten to know Erica because her own farm, Shelterbelt Farm in upstate New York, has been on our Eat From Farms system for years!  Having done it firsthand, she explains the path she took to start selling her farm food online, and offers invaluable advice for others. 
For Erica, it all began during her "winter 'down time'"...
Here's a little bit of what Erica has to say about EFF:
"There are myriad options to explore, from a personal online store to a collective online farmers' market.
Four years ago, I was using a common mix of marketing channels for my small diversified farm: a farmers' market and restaurant accounts, along with direct sales of whole and half animals. I knew I was missing an opportunity to sell to the neighbors in my rural community who wanted to buy from me, but didn't often make it to the farmer's market where I was selling.
That winter, I met George Duggan at a grazing conference. George is the force behind Eat From Farms, a farmer-friendly online store platform. He convinced me to give it a try, and it has proved a fantastic addition to my marketing toolbelt. It did require hours of work to set up — photographing my products, writing a description for each one, entering all the quantities and pricing information — but I did all that during the winter "down time," and my online store now requires very little maintenance....
...Several online store platforms exist that were designed specifically for farmers....Eat From Farms offers all the flexibility of these other options at the lowest price point, [$180]/year. This platform also allows for collaborative marketing, so you can add other farmers' products to round out your offerings, and the other farmers can control their inventory and pricing.
A new feature that I really enjoyed last year, when I offered my first Orchard Membership U-Pick, is that Eat From Farms now allows customers to pre-load their account with a balance that they draw down throughout the season. It may not have the visual frills of some of the other sites, but is probably the best value. Owner George Duggan provides an unusual and personal level of support whenever needed..."
Thank you, Erica, for joining Eat From Farms during your winter "down time"! 

To the other local producer or farmers market managers out there: if you're looking to offer your customers easy, reliable, online access to your products, contact us any time!
Let's work together -
George