The Evolution of the Modern Farmers Market...
November 28, 2020
... or, A Timeline Showing Past, Present & Future Markets: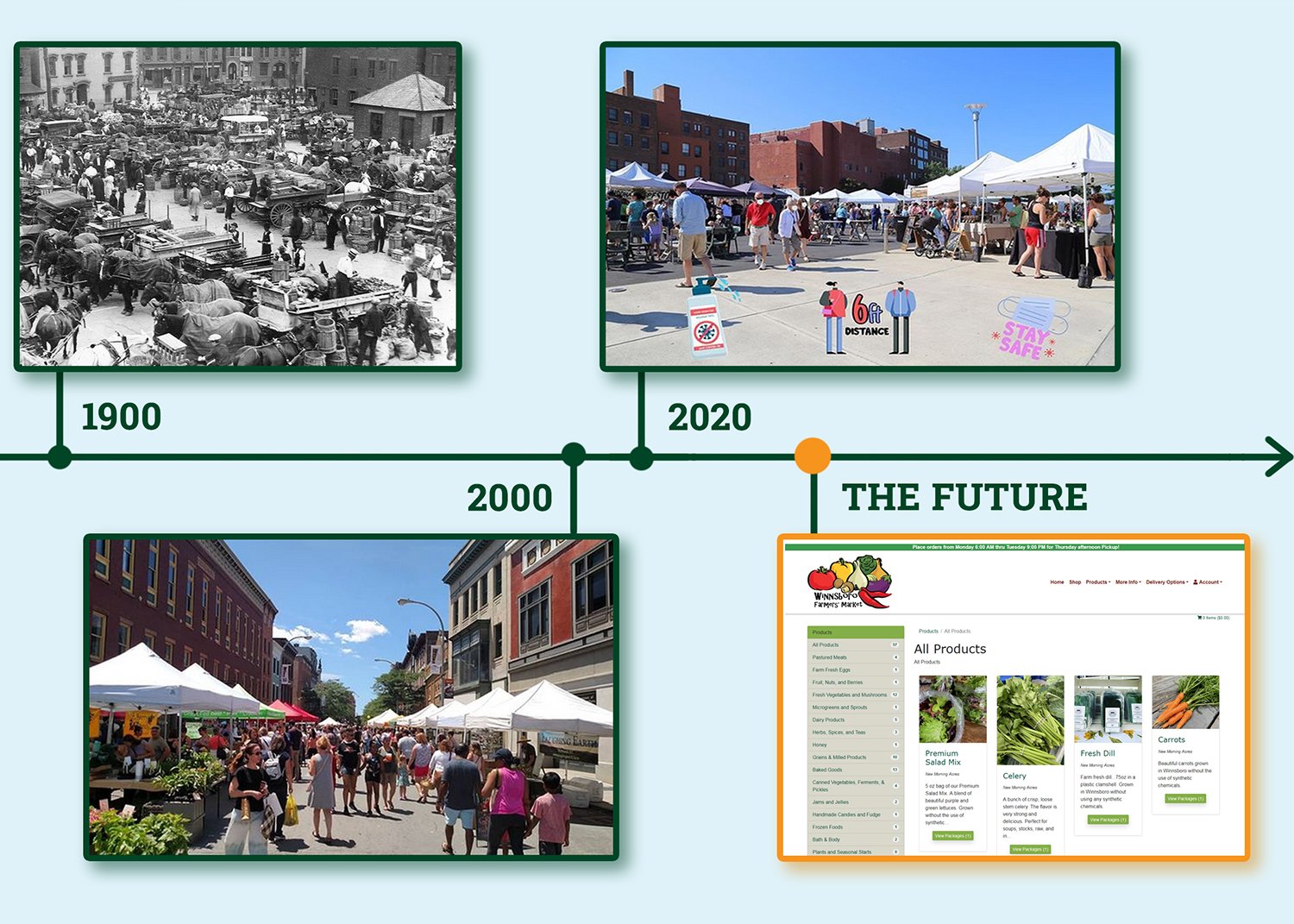 "There's nothing better than strolling through the streets of our local farmers market, chatting with friends and neighbors, meeting interesting producers, enjoying delicious samples, and filling our baskets with goodies for the upcoming week.  It's a highlight of our community (and a feast for our senses) that we've sorely missed in 2020!" 
- Troy Waterfront Farmers Market customer
Farmers Market Managers:
Your customers don't have to "miss the market" when your producers aren't able to appear in person... 
Move your vendors online with our Eat From Farms software so customers can shop the market 24/7! 
In-person market days will return in the future!  But even when they do, you can still keep your vendors' inventory online to offer your customers the convenience of pre-ordering and picking up their purchases at the market.  It's a win-win! 
Our system offers great features designed especially for Farmers Markets...
Contact us any time to learn more.
Let's work together -
George & Alix
Images from: Rensselaer County Historical Society, Troy Waterfront Farmers Market, Winnsboro Farmers' Market, EFF.